Look like a Wild Card and feel like one, too!
You won't be able to keep a 'poker face' once you get your new jewelry.
When you're wearing high-quality, original jewelry, you'll never be afraid to 'show your hand'
'Play your cards right' by making a purchase from our ALL-IN COLLECTION
Never get 'lost in the shuffle'.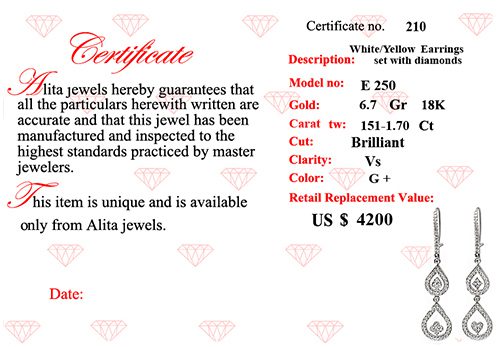 Every piece of jewelry supplied with an original certificate as shown above.
           _______________________________________________
To complete your purchase make the following selections as shown: